Hi Girls,

It's no secret that we're here to celebrate motherhood, and help as many women as possible, feel healthy, strong and ready for anything this adventure throws at us.
We know how it feels to have your world turned upside down with pregnancy and having a new baby. Too tired to exercise, too hard to get to classes, worried about doing the right things for yourself and bubs… the list goes on!
The Fit Mother Program is not about getting a bikini body – it's all about giving you the tools to feel great:
Safe, expert-led pilates based workouts – delivered to you daily

Dietician approved meal plans and recipes

Mindfulness practices to help you feel calm and avoid overwhelm

Plus heaps of other stuff we'll share with you along the way.
Now that you're in the loop, we'll be sure to keep you posted and share what's happening within our beautiful community.
Learn more about the program by watching our introduction video.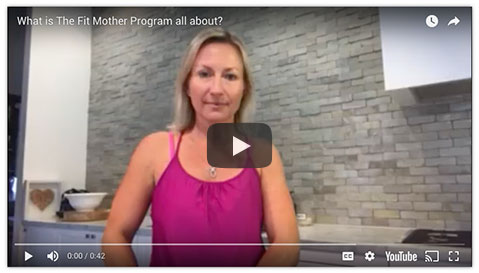 For less than $1 a day, you have access to all elements of the program and can cancel anytime. Give it a go with our Free 7 day trial. What have you got to lose?
Chloe x